How Much Does it Cost to Sell Your Home?
Show me the money! Admit it, that's what you're thinking when you consider selling your own home yourself. In fact, you probably can already see yourself buying that dream home and maybe a nice vacation this summer.
Whoa! Selling a home can indeed bring in some sweet profits but pay close attention! Not every dollar goes into your pocket. You also have to pay the professionals who help you unload your property. So now the question in your mind is probably: How much does it cost to sell a house? Really?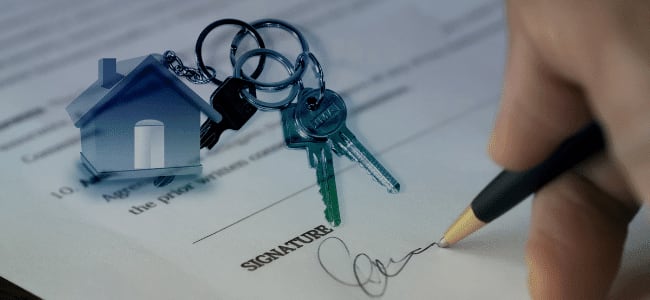 Here are 7 PRACTICAL TIPS to Consider Before You Put your Home on the Market
Talk to your Neighbors. The past 2 years have been extremely challenging for families. It's not unusual to see families wanting to have extended family move close by. Whether it's a brother, sister, or grandparents, it is a good idea to ask around.
Be flexible. Oftentimes, house hunters want to look mid-week or off-hours, so being available can make all the difference for a prospective buyer.
Consider an incentive. Be prepared to offer a refrigerator or big screen TV or even outdoor furniture that fits perfectly. Your Realtor® can help you position this option for the right buyer at the right time.
Consider Scarcity. This motivates the buyer to act fast, especially in a hot marketplace. Don't explain why there may be a time limitation because you do not want the strategy to backfire. Don't be surprised if you get multiple offers.
Consider a Home-Flipper. Be careful. Their pricing may be below market. There are pros and cons of flipping your home. Understand the overall strategy as it relates to construction, capital gains, actual expenses and much more. Go to YouTube and search for home flipping. You will be amazed by the amount of great content.
Understand the MONEY. This includes the Realtor's® commission, closing costs, fees, expenses, taxes. See discussion below.
Should you sell the home yourself? This is an important question and is answered in more depth below.
Should I just sell my house myself to save money?
In a hot market, many sellers may think they can sell their house themselves to avoid the commission fees.
Even if you could sell your house on your own, you still must pay for the buyer's agent's brokerage fee. Over 90% of the home buyers out there are represented by a real estate agent/broker. And you want to do all you can to attract a buyer for your home.
The Value of Using a Real Estate Agent to help you Sell Your Home:
– Marketing expertise, including signs, advertising support, home staging strategies and professional photography
– Saves you time and the inconvenience of having to be present for showings, manage calls, host an open house, set up legal representation for paperwork, and negotiate the offer.
– The licensed real estate agent has liability insurance.
– The professional market knowledge that ensures you get the best possible price.
– Negotiating expertise that allows your agent to get you the best terms and price from the buyer
– A bigger list of buyers, including the MLS
– Relationships with other agents, who have or know potential buyers. In fact, It's not unusual for a sale before a home is even listed, because agents will reach out to their agent network.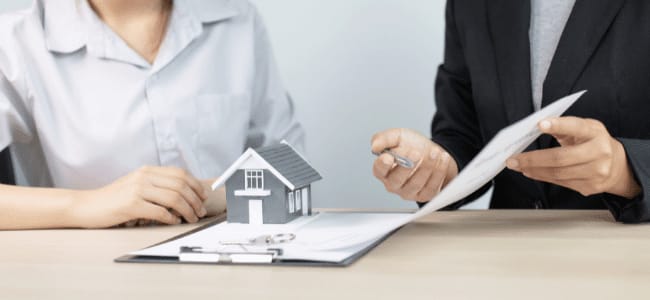 You know the saying "you get what you pay for"? Well, you also earn what you save. Think long and hard about your limitations in terms of time and expertise before heading down the DIY home-selling path. It's safe to say a $1 million dollar transaction requires an experienced team to support one of largest financial transactions in a seller's life, so it's not exactly something one should cut corners on with the hopes of saving a few bucks.
The Real Estate Agent Commission
If you think your real estate agent earns the whole sum, think again.
In fact, that commission, usually 6%, is split between buyer's real estate brokerage and the seller's real estate brokerage. They might split it evenly, or the seller's agent's side might get a bit more. From those splits, the respective brokerages take their cut—which, again, varies—and the remaining amount goes to the agents.
Keep in mind most agents do not receive a salary, so the fee pays the agent for the time and costs of marketing your home. It also includes costs like staging, photographs, videos, and signage, as well as the cost to list it on the MLS. And if your house doesn't sell, the agent doesn't get reimbursed for those costs—or paid for her time.
Costs to Sell a House
Here's a list of common charges, to offer you a basic concept of the overall expense to sell a house in California. Seller closing costs may consist of lender payoff charges, property taxes, HOA fees, HOA document and transfer costs, escrow charges, title costs, transfer taxes, broker commissions, and more.
Lending institution Payoff: If you have a mortgage when you sell a house, your loan provider will gather the principal balance, any overdue interest, and may charge you to close the account.
Principal Balance Interest: Any accrued interest, through close of escrow date
Need Fee: Cost to supply a payoff amount to the escrow company. Also called a Statement Fee.
Reconveyance Fee: Cost to close the loan and to release the loan provider's interest in the property and reassign ownership (albeit briefly) back to the seller. Likewise called a Release Fee.
Reconveyance Recording Fee: Cost to tape-record the Deed of Reconveyance at the County Recorder's Office. The Deed of Reconveyance transfers the residential or commercial property title from the loan provider (also called the beneficiary) to the customer (likewise called the trustor).
Unpaid Late Fees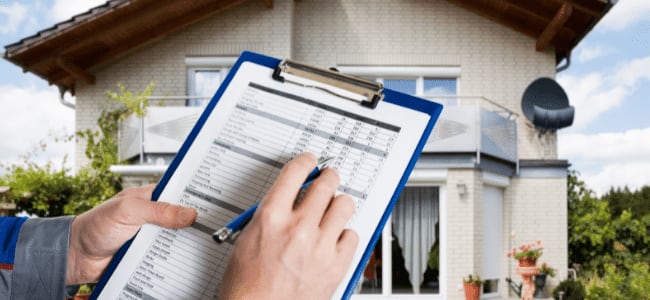 Real Estate Tax: Depending on the time of year of the sale, there may be unpaid property taxes, which are pro-rated until close of escrow. If real estate taxes have been paid beforehand, the purchaser will credit the seller a prorated amount from the date of sale.
HOA Dues: Homeowner Association (HOA) dues are likewise professional ranked. If they have been paid beforehand, the buyer will credit the seller a professional rated amount from the date of sale.
HOA Fees: The HOA charges record preparation and transfer fees, which are usually paid by the seller. The seller is required to supply HOA files for the buyer's evaluation, consisting of the CC&R s (Conditions, Covenants, and Restrictions), board conference minutes, and short articles of incorporation. The HOA charges a document preparation cost to assemble this package. The HOA likewise charges a transfer cost to sign up the buyer as the brand-new owner.
Escrow Fees: The escrow company manages all the funds in a realty transaction. In Southern California, purchasers and sellers typically pay their own escrow fees. The cost for each party is based on the purchase cost, which is around $2 per $1,000 purchase rate, plus a $200 base cost. Additional costs consist of carrier, document preparation, and other services provided throughout the escrow.
Title Fees: The title company supplies title insurance coverage to both the buyer and the loan provider. The seller normally pays for the buyer's Owner's Title Policy, while the purchaser spends for the Lender's Title Policy.
Title insurance coverage protects an insurance policy holder against challenges to rightful ownership of real property, which occur from situations of past ownerships. The Owner's Title Policy premium, which is paid just as soon as, is based upon the purchase rate. Other title charges include sub escrow and wire costs, if the seller has a current home mortgage.
Documentary Transfer Tax In California: The seller pays the Documentary and Property Transfer Tax, which is typically $1.10 per $1,000 of purchase rate. Some cities have greater rates. This tax is split between the County and the City.
BROKER COMMISSIONS: Broker commissions are divided in between the listing representative's and buyer agent's brokers. The commission is negotiated in between the seller and the listing agent, and is almost always a portion of the purchase cost.
ADDED FEES The Residential Purchase Agreement describes the terms of the sale. Terms can consist of a seller credit towards purchasers closing costs, or a buyer credit towards seller closing expenses. Buyers often request a 1-year house guarantee , a natural danger disclosure report, and a termite assessment.
Purchasers might likewise request that the seller total repair work, such as repairing pipe leaks, changing a roof, or clearing a termite infestation and repairing termite damage. Repair requests are worked out between the buyer and seller after examinations are finished.
Your REALTOR® Makes a Difference.
It's really an exciting event to sell your home and move into your dream home. If you pay attention to the above details, you will not be stressed out. Just know your Realtor® is in your court. She/He is there to help you get through the process. Agam Real Estate is ready to answer all your questions and make the entire process easy and fully transparent.
[email protected]